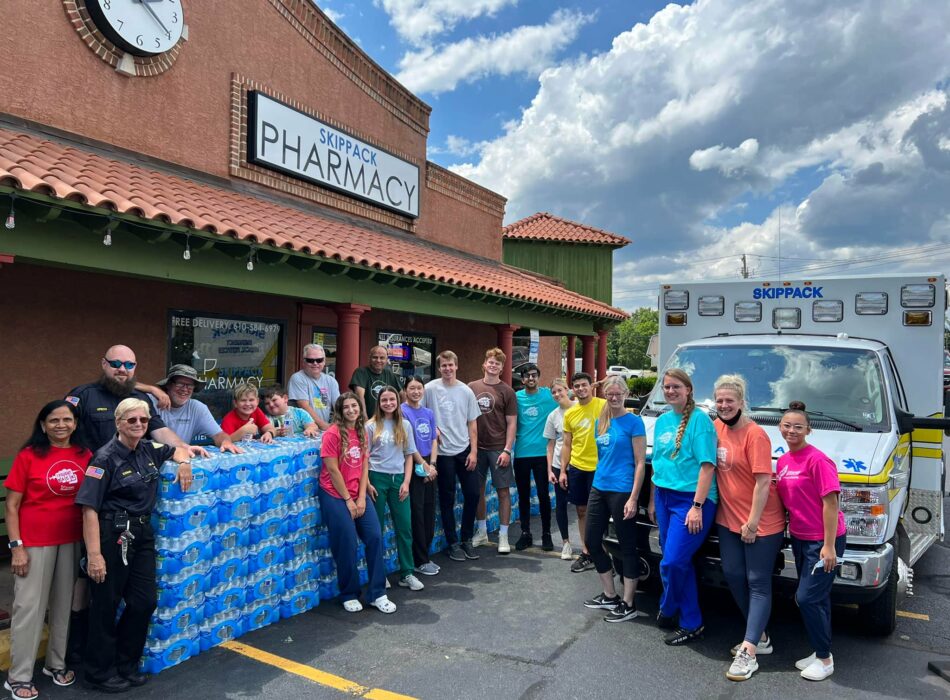 JOIN OUR TEAM
Every day, Skippack Pharmacy's healthcare heroes bring our hearts to work to help people on their path to better health. They work hard and share a smile, energy, and a helping hand to improve the patient experience, bringing patients an experience they've never had at or through a pharmacy.
At Skippack Pharmacy, we currently have a variety of opportunities in several areas for you to choose from. Click any icon below to search and apply for the job. If you have questions about our application process or want to know additional information about a posting, please email info@skippackpharmacy.com.
POST-DOCTORAL FELLOWSHIP
Skippack Pharmacy is excited to offer a 1-Year Post-Doctoral Fellowship in collaboration with the NCPA Innovation Center and Community Pharmacy Enhanced Services Network (CPESN®). Our fellowship program is designed to provide pharmacy graduates with a comprehensive and immersive experience in community pharmacy practice.
The NCPA Innovation Center/CPESN Community Pharmacy Fellowship with Skippack Pharmacy is an intensive 12-month training program designed to provide pharmacy graduates with the skills and knowledge they need to excel in community pharmacy practice. Fellows will gain hands-on experience in various pharmacy practice areas and collaborate with healthcare providers, participate in community outreach programs, and enhance their leadership skills by working in a dynamic and innovative pharmacy setting and getting involved in local and national pharmacy organizations.
NCPA has partnered with CPESN to provide 16 virtual modules covering innovative topics and many resources from industry experts. These experts will provide fellows with a behind-the-scenes look at their own pharmacies and guide them through the implementation of various clinical services. Each module is concise and can be completed at the fellow's pace over several days. Topic leaders and fellows will meet virtually twice a month to discuss the material and address any questions. Throughout the remainder of the year, fellows will make workflow changes and be guided through a capstone project based on their passions. The possibilities for growth at here are endless, and we are committed to supporting the fellow's long-term career goals.
The 2023-24 window has closed.  Application information for 2024-25 will begin in May 2024.
Please click on each image below for an enlarged view of the brochure.