At our pharmacy,
you're treated like family.
Skippack Pharmacy has been a healthcare destination in the community since 1968. Our mission is to provide our patients and their families with the greatest quality and value in pharmacy-related services. Reopening in 2018, Skippack Pharmacy continues to grow and innovate sitting on its strong foundation of customer service, integrity, and employees who care about their customers.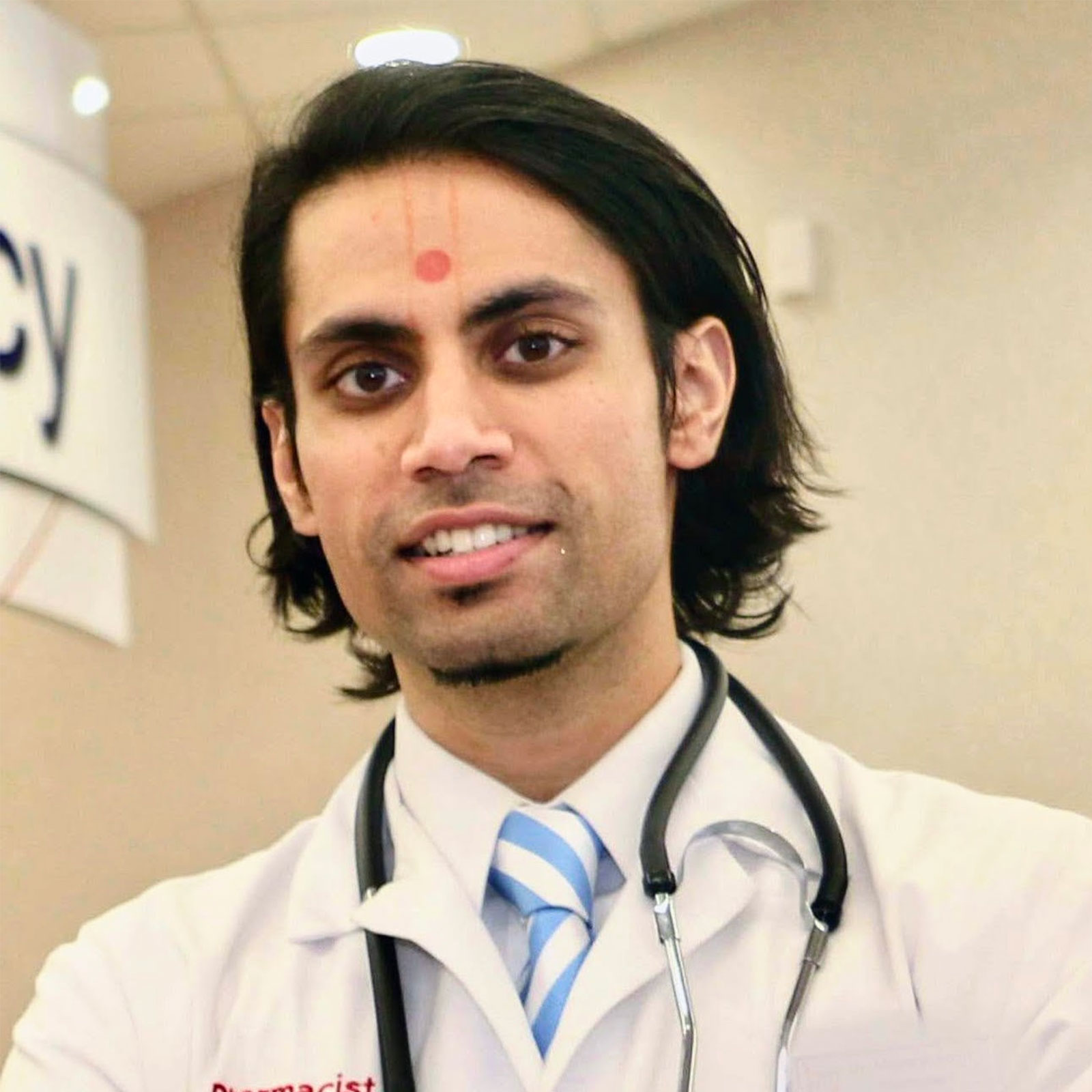 Mayank Amin
Owner
Dr. Mak, born and raised in Lansdale, is a serial entrepreneur driven by a passion to serve society and help those in need.  During the week he is seen caring for seniors and patients as the owner of Skippack Pharmacy and by weekend, at the side of brides & grooms as a wedding planner and owner of Platinum Dream Events. Additionally, he volunteers for a non-profit charity, BAPS Charities, geared towards better communities.
Testimonials
What our patients say
Cannot even begin to thank you! My daughter had a little boy 3 weeks ago and now a major formula shortage. Why is there a shortage? I called numerous stores / phamacies today and no luck! I called Skippack Pharmacy not only to be told they do not sell formula but that some kind person donated a tub of the formula and it just so happened to be the formula my daughter needs for her son. They held the formula for me to pick up. We cannot begin to tell you how thankful we are! While we do not know who the donor is, we want that person to know how grateful we are. Bringing a newborn home is stressful enough only to be compounded with the stress of trying to find formula. Never imagined we would be here, but this donor definitely made today a very happy one! We will be paying it forward! Thank you so much from the bottom of our hearts. Your kindness will never be forgotten!
I recently discharged a patient from the hospital who needed a less commonly prescribed medication and wanted to ensure the patient would not be without it after leaving the hospital. Spoke directly to the pharmacist-in-charge, Mak, who went out of his way to ensure the patient would receive this drug, even if it meant going somewhere else. Mak, and his team went above and beyond for this patient, as I'm sure he does for all of his clients. Kudos to the entire staff at Skippack Rx. Having interacted with many pharmacists over the years, it is refreshing to speak to another medical professional with such enthusiasm and dedication. Thank you, Mak, for your unwavering commitment to your community!
The best thing about a local pharmacy is the feeling of belonging to a family. Medical things have been crazy lately. This pharmacy has been in our corner through it all. I am so grateful. Its refreshing to be able to call and talk to people who have my family's best interests at heart. Skippack Pharmacy is master of patient-centered care. Thank you.
Skippack Pharmacy is the most accommodating pharmacy in the area. I live in Pottstown, but have gone out of my way to go to Skippack Pharmacy for all of my Covid-19 needs. Anytime I have needed a vaccine or a test, I have gone to Skippack. They have worked so hard to make testing available, even when there were five hour waits at urgent care and I was being turned away everywhere else and at home tests were unavailable everywhere else back in December/January. I am immunocompromised and I always know Skippack will be sure to get me scheduled for a booster as soon as I am eligible. Skippack Pharmacy is so much more reliable than the big chain pharmacies. They are so friendly. They make sure you know you are able to pick up 8 at home tests in if your insurance covers it, N95 masks free from the government and they have really cute t-shirts for a $5 donation, which goes towards helping those who do not have the means to pay for their medical care. I can't say enough good things about this pharmacy! As someone who has had multiple surgeries and has dealt with many pharmacies in the area, I can truly say this is the best one.
Best customer service I have ever received from any pharmacy I have ever dealt with. They cater to your needs and actually show that they care about you and your illness/injury/etc. I used to go to my local CVS before Skippack. Dealing with large franchises like CVS, was so frustrating. I recommend everyone to try it out, you will not be disappointed!
If you're looking for a wonderful, personalized, small town experience, look no further than this place. We switched here from one of the big chain pharmacy's and the customer service has been so much better.
The staff here are the most welcoming and friendly bunch I have had the pleasure of meeting! They offer delivery for medications which helps A LOT when it comes to my Grandma who isn't able to drive anymore. Overall, Skippack Pharmacy is a beautiful local pharmacy with such great prices! I'm really thankful for the patience, time, and effort the staff maintains and spends when it comes to the individual needs for my family. Thank you for great service as always!
Efficient, informative, and friendly. When you go to Skippack Pharmacy you know that you're not walking into a generic pharmacy that doesn't know the consumer. Family atmosphere and amazing owner. A true gem to the community!
You guys are the best! This is what local businesses are all about. I can't believe how much work you have done to help our community and continue to do no matter the odds. You always help make sure I can get my prescriptions when I need them and are always kind. Thank you to Skippack Pharmacy for lifting this community up and picking up the slack at all times. Between prescription guidance, trying to get supplies during shortages, the covid vaccine, PCR tests, and now the at home rapid tests, you guys are amazing!
Special offer
Get a free medication
review