At our pharmacy,
you're treated like family.
Skippack Pharmacy has been a healthcare destination in the community since 1968. Our mission is to provide our patients and their families with the greatest quality and value in pharmacy-related services. Reopening in 2018, Skippack Pharmacy continues to grow and innovate sitting on its strong foundation of customer service, integrity, and employees who care about their customers.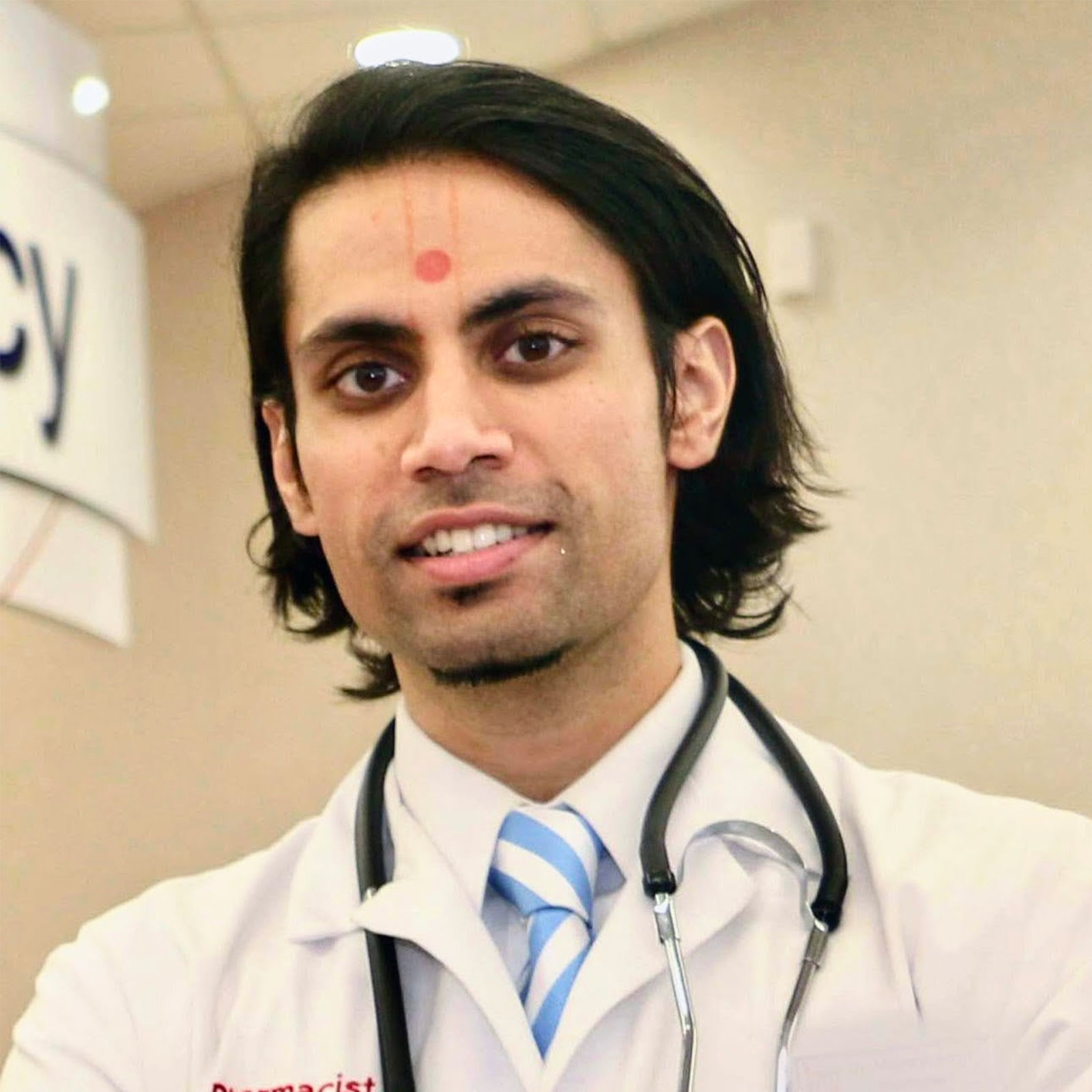 Mayank Amin
Owner
Dr. Mak, born and raised in Lansdale, is a serial entrepreneur driven by a passion to serve society and help those in need.  During the week he is seen caring for seniors and patients as the owner of Skippack Pharmacy and by weekend, at the side of brides & grooms as a wedding planner and owner of Platinum Dream Events. Additionally, he volunteers for a non-profit charity, BAPS Charities, geared towards better communities.
Testimonials
What our patients say
At Skippack Pharmacy, I am not just the next person in line. Going to the pharmacy was always a hassle for me after work but I look forward to my visits at Skippack Pharm! The smiles the staff have on their faces and just the fact that they ask you about your day and are genuinely concerned about your health is commendable. I have never been to a pharmacy that actually asks you "how is everything going?" "Do you feel better?.". Absolutely love it! Can't wait for my next visit!
I recently discharged a patient from the hospital who needed a less commonly prescribed medication and wanted to ensure the patient would not be without it after leaving the hospital. Spoke directly to the pharmacist-in-charge, Mak, who went out of his way to ensure the patient would receive this drug, even if it meant going somewhere else. Mak, and his team went above and beyond for this patient, as I'm sure he does for all of his clients. Kudos to the entire staff at Skippack Rx. Having interacted with many pharmacists over the years, it is refreshing to speak to another medical professional with such enthusiasm and dedication. Thank you, Mak, for your unwavering commitment to your community!
The best thing about a local pharmacy is the feeling of belonging to a family. Medical things have been crazy lately. Mac and Bonnie have been in our corner through it all. I am so grateful. Its refreshing to be able to call and talk to people who have my family's best interests at heart. Skippack Pharmacy is master of patient-centered care. Thank you.
I have known Mak personally. He is a kind of guy that would go above and beyond to make sure his customers are satisfied. He treats his customers as his own family. Definitely the best pharmacy in the area.
Best customer service I have ever received from any pharmacy I have ever dealt with. They cater to your needs and actually show that they care about you and your illness/injury/etc. I used to go to my local CVS before Skippack. Dealing with large franchises like CVS, was so frustrating that a few times I was forced to not receive my full medication. Something like that would never happen at Skippack Pharmacy. I recommend everyone to try it out, you will not be disappointed!
The Kindness and understanding of the staff. Quick To have your meds ready and waiting. Actually Makes Calls to Get the right medication and copay for their patients. Also Mak provides Flu pneumonia and shingles vaccines Right there in the pharmacy. Just all around Wonderful Friendly Pharmacy.
The staff here are the most welcoming and friendly bunch I have had the pleasure of meeting! They offer delivery for medications which helps A LOT when it comes to my Grandma who isn't able to drive anymore. Overall, Skippack Pharmacy is a beautiful local pharmacy with such great prices! I'm really thankful for the patience, time, and effort the staff maintains and spends when it comes to the individual needs for my family. Thank you for great service as always!
So helpful and understanding. All the staff is incredible. It's just really nice to go into the place and actually have the pharmacist smile, say hello and call you by name (even though I've only been there for a few months). So glad Skippack Pharmacy is bringing true community pharmacy back to the community!
Awesome people. Treat you like family.
Special offer
Get a free medication
review