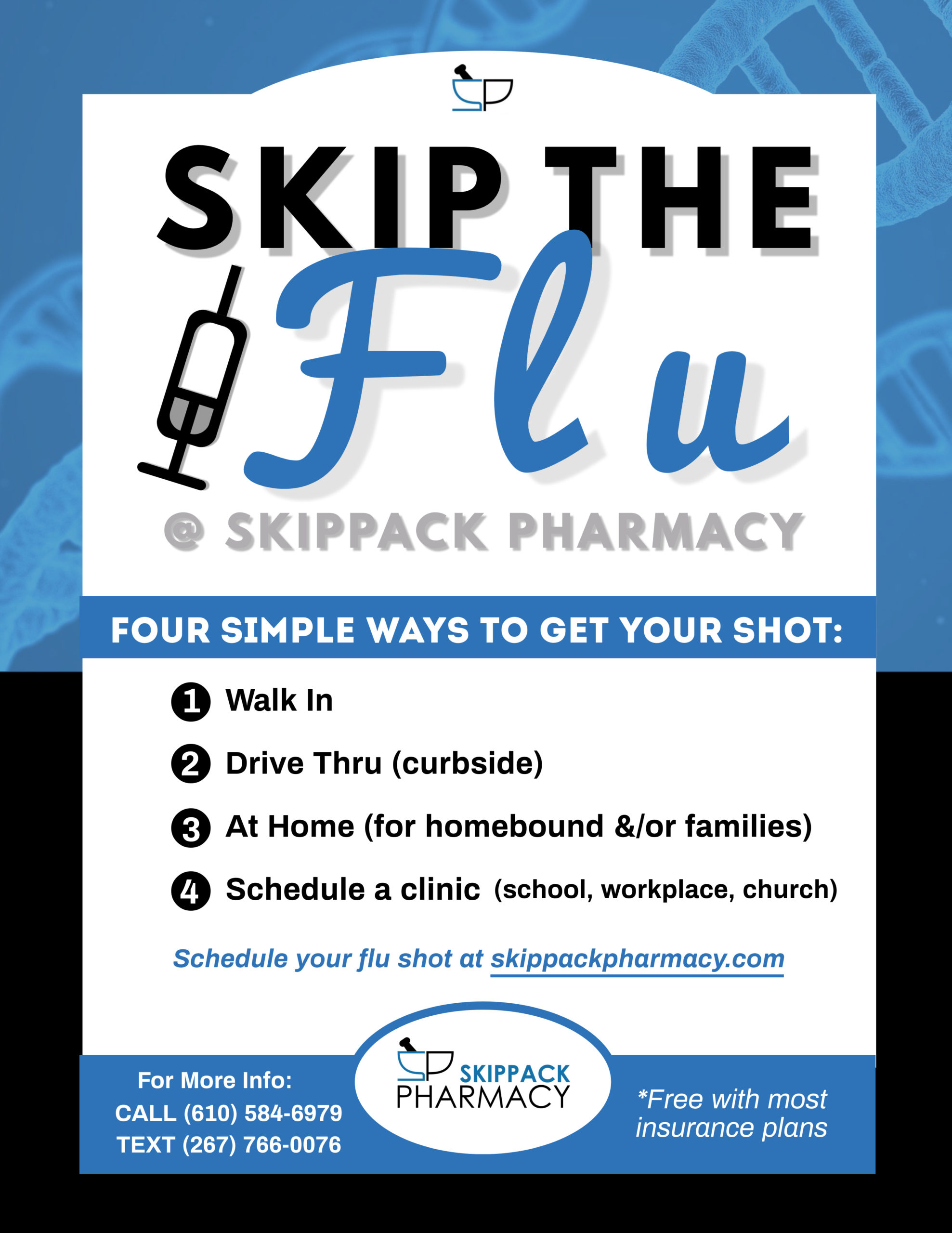 You can book your Flu Shot at Skippack Pharmacy at the link below.  We offer both the 65+ and regular flu shot.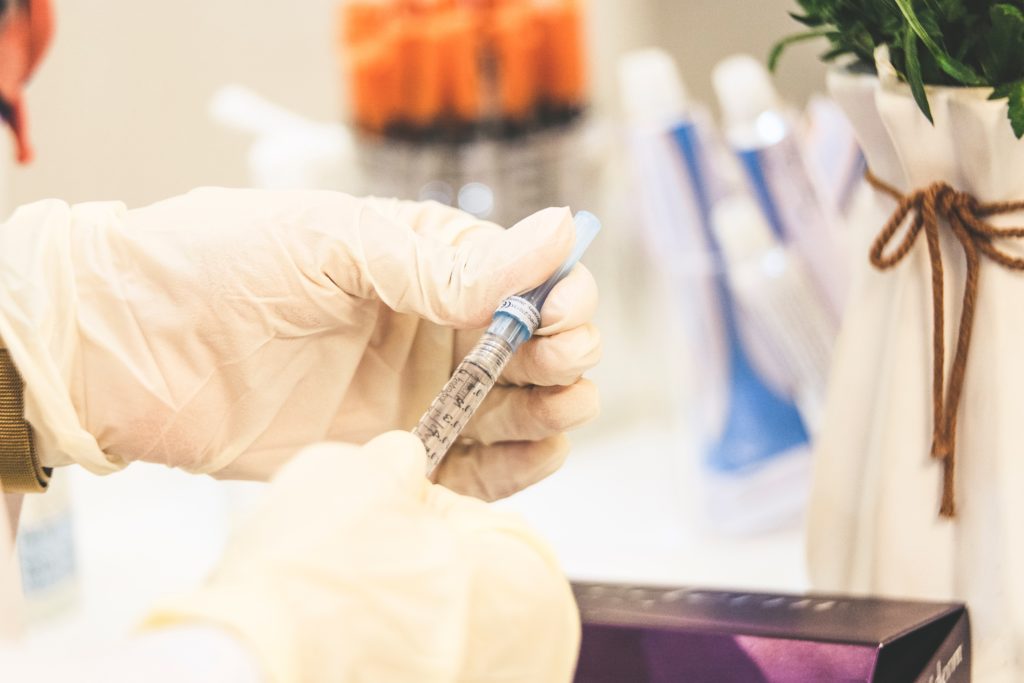 The Centers for Disease Control and Prevention (CDC) highly recommends getting your flu shot this fall to reduce your risk from serious illnesses from flu, including hospitalization.
There are many reasons to get an influenza (flu) vaccine each year. Flu vaccination is the best way to protect yourself and your loved ones against flu and its potentially serious complications.
During seasons when flu vaccine viruses are similar to circulating flu viruses, flu vaccine has been shown to reduce the risk of having to go to the doctor with flu by 40 percent to 60 percent.
Flu vaccination has been shown in several studies to reduce severity of illness in people who get vaccinated but still get sick.
Flu vaccination prevents tens of thousands of hospitalizations each year. For example, during 2019-2020 flu vaccination prevented an estimated 105,000 flu-related hospitalizations.
Flu vaccination is an important preventive tool for people with certain chronic health conditions.
Vaccination reduces the risk of flu-associated acute respiratory infection in pregnant people by about one-half.
Flu vaccine can be lifesaving in children.
Getting vaccinated yourself may also protect people around you, including those who are more vulnerable to serious flu illness, like babies and young children, older people, and people with certain chronic health conditions.